IF YOU CAN'T SEE THE PICTURES, CLICK HERE!

For the Spanish version please scroll down / Para la versión en español, por favor, desplácese hacia abajo
Dear Colleague and Friend,
Due to the constant changes of the fashion and techniques, the permanent self-education is essential in our profession. The client always asks for the trendiest, long lasting and perfectly shaped nails in the salon. That is why Crystal Nails put a big emphasis on education. Attend our courses and be the most up-to-date nail tech in town. Learn the latest beauty trends, perfect execution of the different nail shapes and usage of the newest, innovative Crystal Nails products. They will not only speed up your salon work, but after learning the appropriate techniques your nails will last longer, than ever.

Check out our wide range of courses, the stations of the Nail Tour 2014!

If you want something super intense join us in the Crystal Nails Boot Camp (October), which offers you a unique chance to learn the ins and outs of the nail technician profession! We carefully select our staff and attract the best teachers. Our friendly educators are excellent tutors who truly care about their students. They will "go the extra mile" to make their students as satisfied as possible and to assist them with any of their questions or concerns. We invited two of the best European educators to the camp: Gabo Kovacs and Alexandra Mehesz to bring us the real essence of European beauty trends.

Course info & application: http://www.crystalnails.com/webshop/courses

We hope to see you in our trainings!
The Crystal Nails Team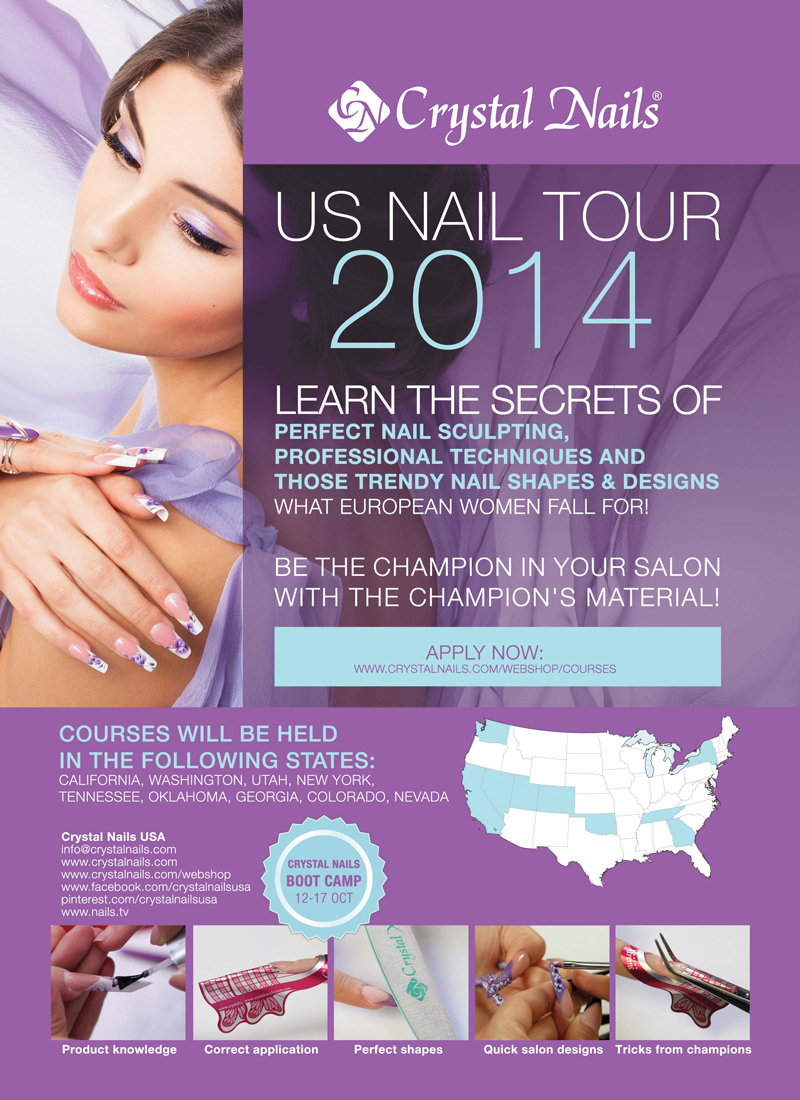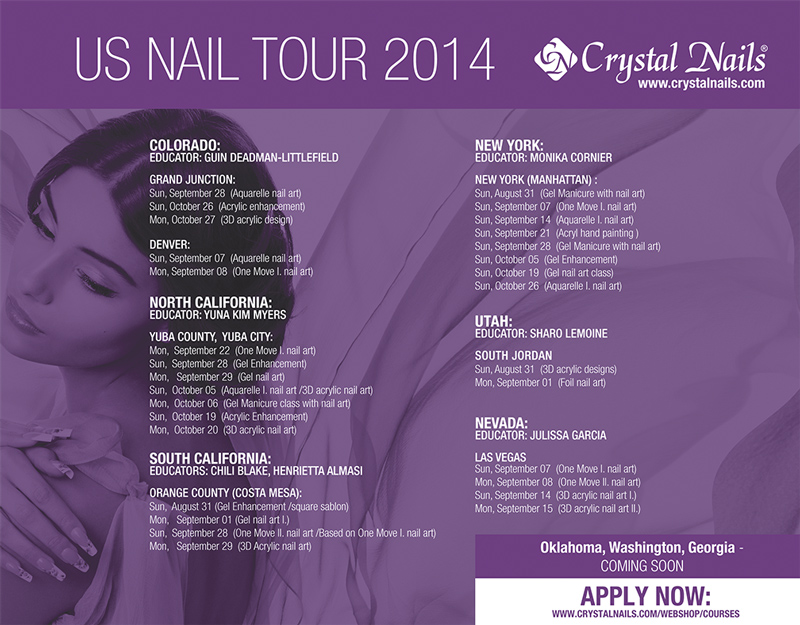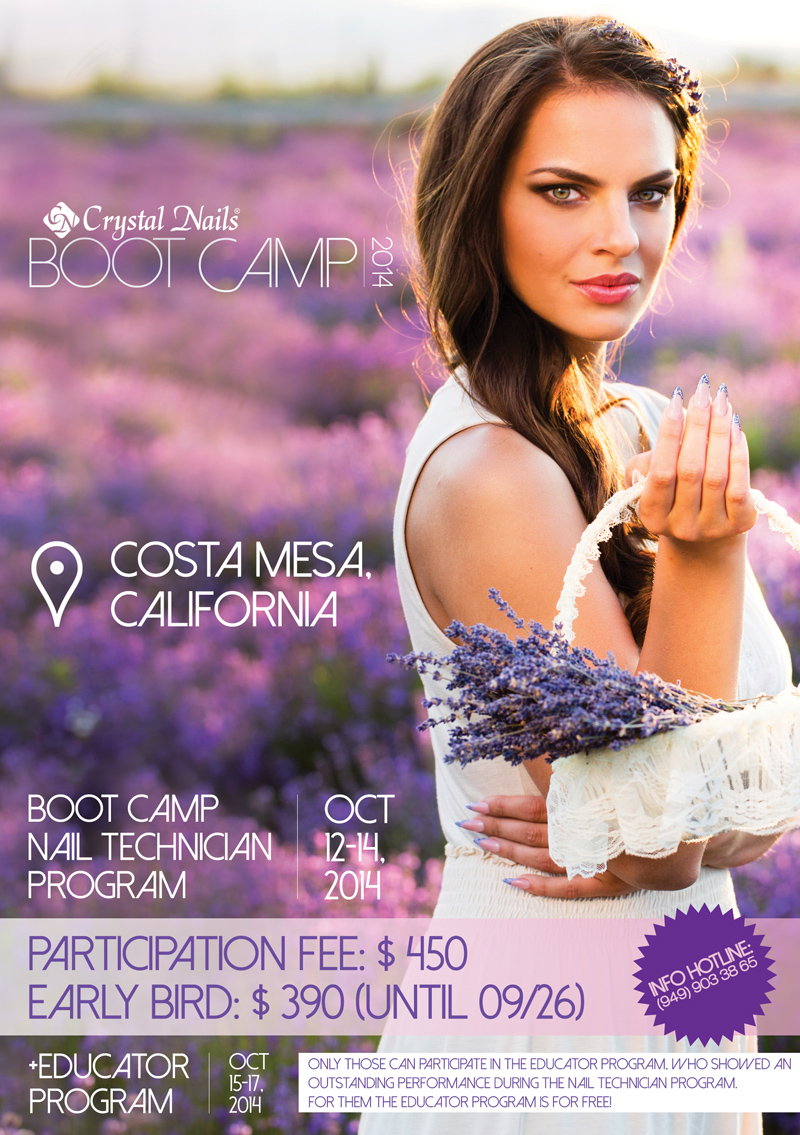 WATCH THIS VIDEO NOW!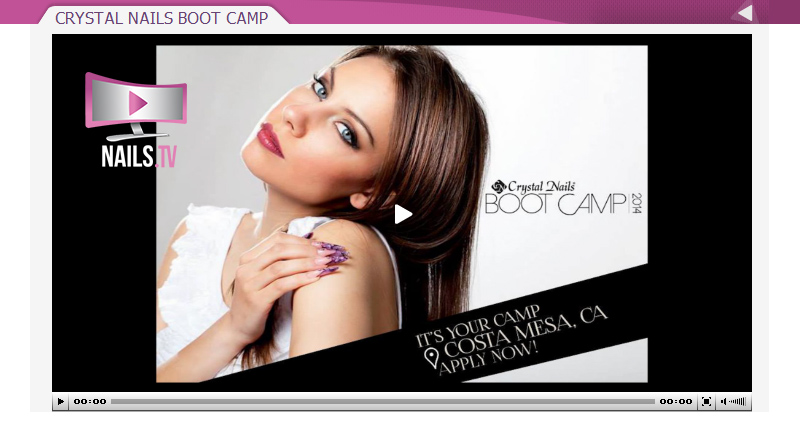 NailPRO Sacramento
We are happy to announce that we will be at the NAILPRO Sacramento, NAILS-ONLY Trade Show as an exhibitor. Visit our booth #504 and update yourself with the latest European trends, techniques and the brand new Crystal Nails developments.

Save the date: Sunday, September 21, 2014

On site class: 12:30- 1:30 Room 105 (free Crystal Nails One Move nail art class – tuned for fast salon work)

Location: Sacramento Convention Center, 1400 J Street, Sacramento, CA 95814. Booth #504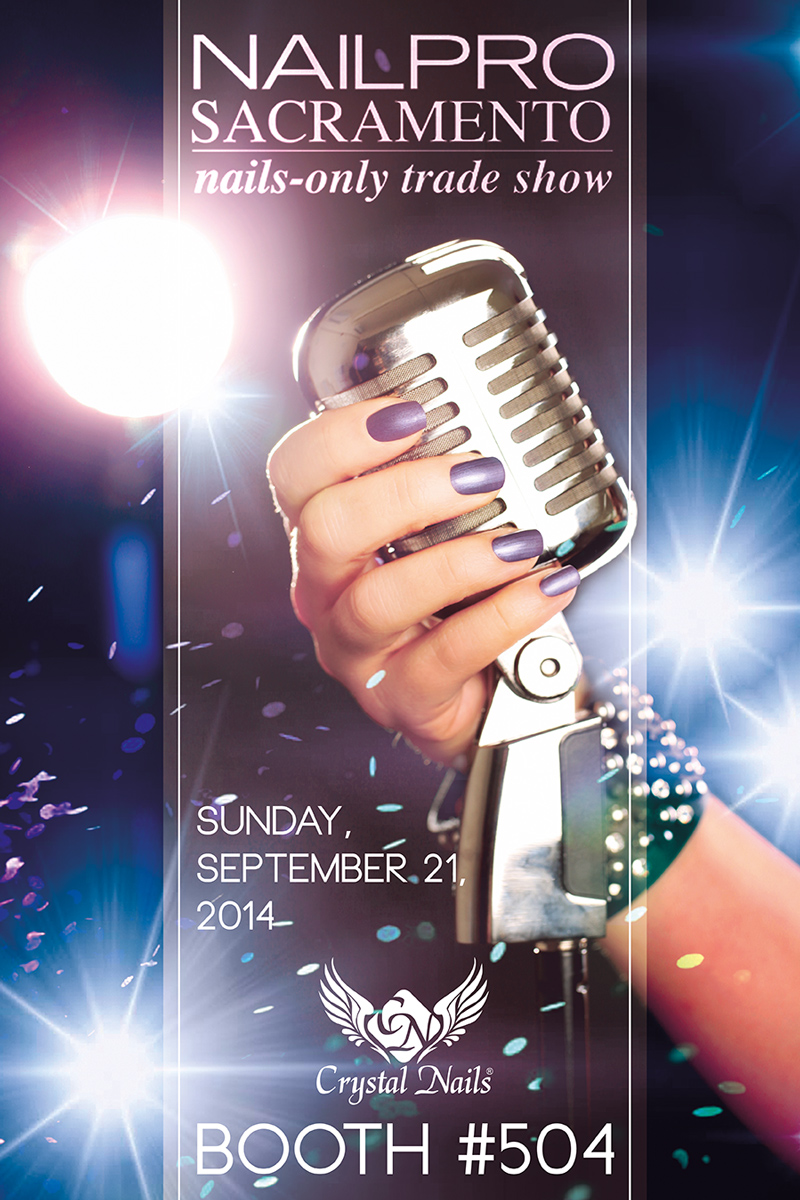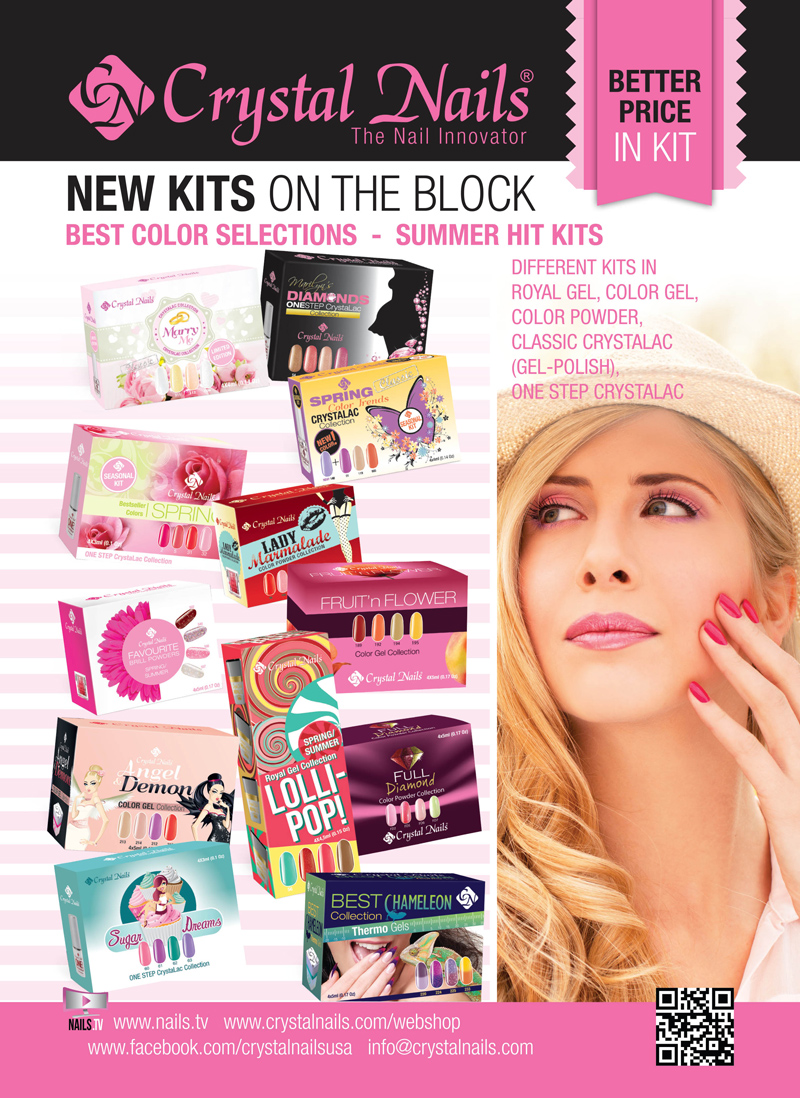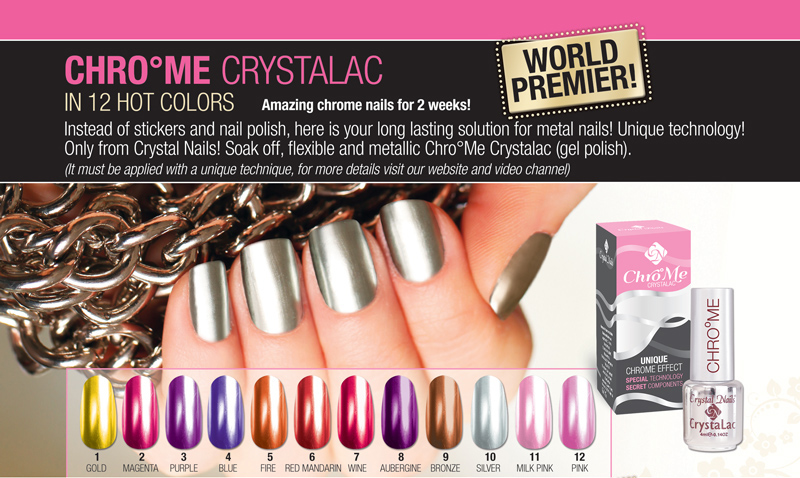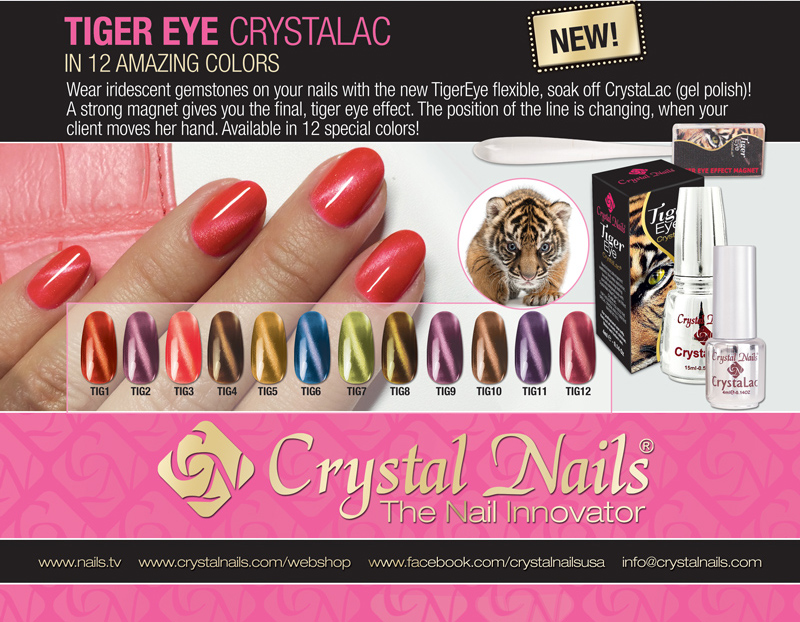 - Versión en Español -

NailPRO Sacramento
Estamos muy contentos de anunciar nuestra presencia en NAILPRO Sacramento, como expositor en la feria NAILS-ONLY. Visita nuestro pabellón #504 y constata por tí misma las últimas tendencias Europeas, técnicas y los nuevos lanzamientos de la marca Crystal Nails.

No olvides la fecha: Domingo, 21 de septiembre 2014

Programa del día: De 12: 30 a 01:30 Sala 105 ( Clases " Crystal Nails" sobre técnica One Move – para un trabajo de salón más rápido).

Lugar: Centro de Convenciones de Sacramento, 1400 J Street, Sacramento, CA 95814 - Stand # 504